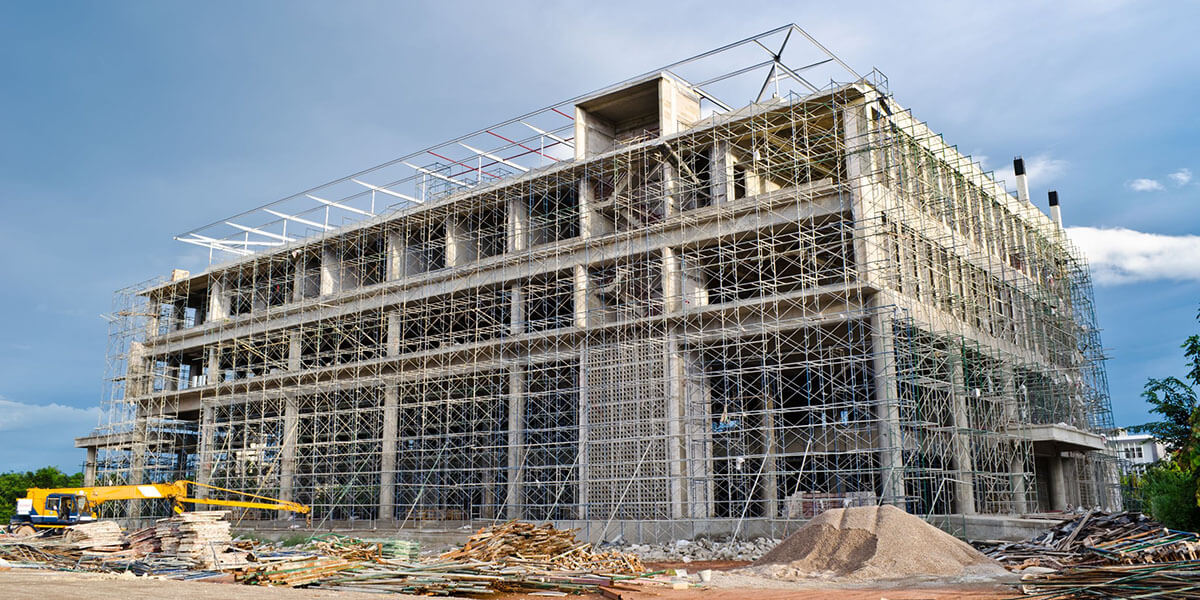 Every construction job requires its own combination of contractors and specialists whose individual roles combine for a finished product that passes inspection. Likewise, BIG Inc construction insurance is composed of many different types of protection that combine for peace of mind and cost-effective coverage. We know that plumbers and electricians face different risks than general contractors, and we offer solutions from several insurance companies that specialize in construction risks.
PROPERTY INSURANCE AND BUILDERS RISK
You may have business property to house equipment and provide office space, or you may operate exclusively out of your work truck. Whatever your situation, we will help you understand the various types of property insurance and floaters that add coverage where you may need it. The equipment and tools you use, for example, require additional protection so they are covered wherever you use them, not just on your property.
We also will advise you on your potential need for builders risk insurance to ensure that as each construction job progresses, the building is covered relative to its growing value. Consequently, you will be covered if, for instance, a tornado destroys a building when it is only half-done.
LIABILITY COVERAGE FOR YOU AND YOUR WORKERS
Liability insurance is there to protect your construction business in the event that someone files a lawsuit against you. If you oversee subcontractors require them to acquire liability coverage that will also protect the business owner or general contractor from potential liability resulting from negligent acts of the subcontractor. We will work with you to ensure your liability exposures are covered.
INSURE WORK VEHICLES
Commercial vehicle insurance is virtually essential if you use your truck or other vehicle in your construction work. Some artisan contractors may think their personal auto insurance is sufficient, but there are limitations of individual car insurance that could end up putting both your personal finances and your construction business at risk. Let's talk about the coverage that is right for your construction vehicles.
WORKERS COMP HELPS COVER RISKS
Workers compensation insurance is a type of commercial insurance that may be required if you employ even one person in your construction business. Your business is fraught with risks, and we can help you protect yourself with workers comp in the event someone in your shop is injured or becomes ill on the job. Furthermore, our risk management specialists offer training and other services that may benefit your employees and keep job sites safer.
SURETY BONDS AND OTHER PAPERWORK
An essential aspect of your operation is the paperwork required just to do the job. You must have proper surety bonds on hand and certificates in place so you don't delay a job or put your business at risk. Count on our experienced staff to produce the paperwork you need, when you need it.